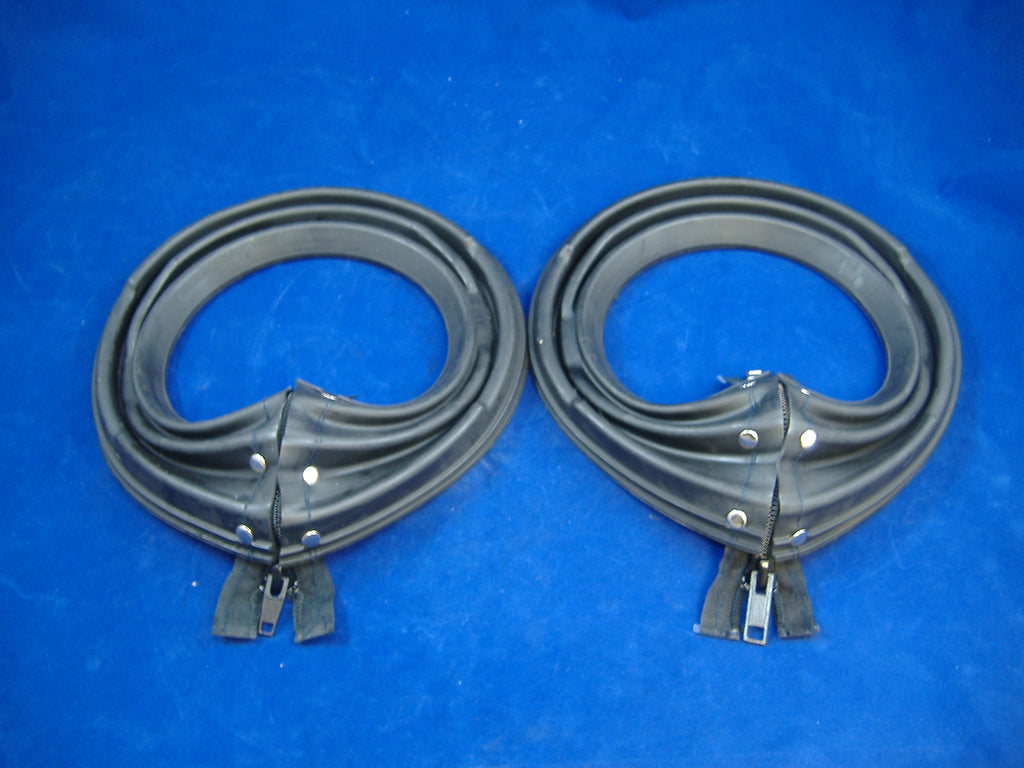 TWO BLACK ZIPPER BOOTS FOR M35A2 - M35A3 7410883
$48.95
TWO BLACK ZIPPER BOOTS FOR 2.5 TON ROCKWELL FRONT AXLES IN YOUR M35 TRUCK. FITS M35A1, M35A2, AND M35A3.  ALSO AVAILABLE SINGLE AND WITH OUT CLAMPS.
# 7410883
DON'T FORGET YOUR BOOT CLAMPS!!! WE SELL THE LARGE AND SMALL CLAMPS, SINGLE OR IN SETS. 
WE ALSO HAVE GOLD ZIPPER BOOTS, AS WELL AS BOOTS WITH OUT ZIPPERS FOR THE ULTIMATE IN FRONT AXLE WATERPROOFING. BOOT W/O ZIPPERS ARE AVAILABLE IN BLACK AND COLORED VERSIONS.